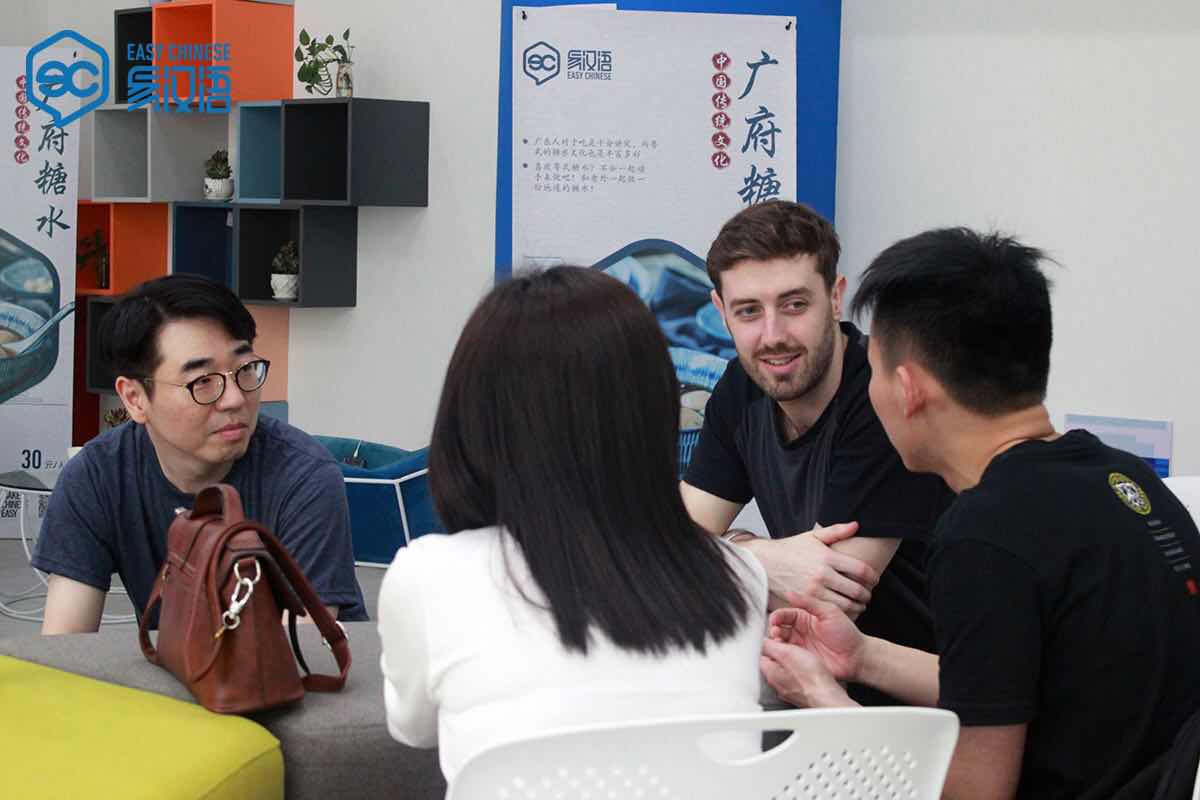 Longge is a business man from England, he was only here to do business for 3 months, when he arrived to Easy Chinese, he only had 2 months left in China, I was curious and I asked the reason why he wants to learn Mandarin. Because I have met a lot of foreigners, and even though they have been in China for years, they still don't have any intention of learning any Chinese, and I learned from Longge that he doesn't even know when or if he is going to come back to China after he leaves, but he still decided to learn Mandarin. While he was in China, he was full of passion; he told me that wants to learn more about Chinese culture. He thinks learning Mandarin is the first step and it would help him fit into Chinese society better.
He has been in China for nearly 2 months now. When he first arrived to our school, he could only say hello and thank you in Mandarin. He could not understand or guess what Chinese people were saying at all.
Longge had been studying with us for almost one month. Sometimes he was able to guess what we were talking about when we were speaking Mandarin. HHhHHHe was always so excited and wanted to make sure if he is was guessing it right. Because he knew more vocabulary, he could guess what the conversation was about from some words that he had learned.
Longge was always practicing when he was in the school, whoever he met in the school, he used the new words he had learned to try to talk to us, even though he can only speak some very basic Mandarin sentences. The words he can use are still limited, but he just keeps practicing the things he has learned again and again. I can see his pronunciation and fluency getting better and better each time,
He also told me he was able to tell the taxi driver where to go and direct him to go home. What's more, he was able to buy things in Chinese, asking how much and understand the numbers now. He always needed to travel to places and does his business in China, he might not had a lot of time sitting down studying and reviewing Mandarin, but he always knew how to use his chances in life to practice his Mandarin.,
Longge loves to sing, he even had learned how to sing some Chinese songs. He told me that learning Chinese from songs is the best way for him. He learned a lot of simple, funny and useful expression from songs, like ' I don't have a girlfriend' ' you are my little apple' 'My love is true, my love is real'.......
He told me that he enjoyed all the new experiences in Guangzhou, and he would love to come back and study Chinese with us again.